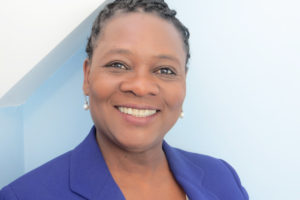 Dorothy Francis, Chief Executive of CASE (Co-operative and Social Enterprise Development Agency), received a Queen's Award for Enterprise Promotion on Thursday 21st April, the Queen's 90th birthday.
She is one of five people in the UK to receive the Enterprise Promotion award and is the only person to be granted the accolade of a Lifetime Achievement Award. The Award is made to people who have played an outstanding role in promoting enterprise skills and attitudes by giving time, effort and advice.
Dorothy earns the Lifetime Achievement Award for Enterprise Promotion for over 30 years of supporting co-operatively run businesses to establish and grow, primarily through her service at CASE where she has been the Chief Executive since 2000 having started work with the agency in the mid-1980's. CASE specialises in delivering advice, training and business support for co-operatives and social enterprises in Leicestershire and the East Midlands.  Dorothy has directly supported over 200 enterprises to start and develop and has worked with many more to realise and grow their potential. A number of these businesses have now traded for between 15 to 30 years and have grown to provide numerous local jobs and win national and local awards.

Dorothy was nominated by her team at CASE for this award.  Jane Avery, a friend and colleague, commented:  "I have known and worked with Dorothy for over 30 years; her reputation amongst our clients is legendary and many of her clients become firm friends.  Her commitment to helping local people to bring their business ideas and dreams to reality is second to none; she is skilled in nurturing co-operative entrepreneurship and is valued enormously by the people that she works with.  She works tirelessly for CASE yet goes home and does more of the same, volunteering at her local church and sitting on the boards of co-operative and community groups."
Sarah Pollard, a founder member of Shepshed Carers' Co-operative, a domiciliary care business that operates across a wide area of Leicestershire said, "This Award is so well-deserved.  Dorothy helped us to set up our business, spending many hours with us to build our enterprise skills and confidence.  Twenty three years on we employ over 100 people and deliver services to more than 640 people but without her support we would never have started in business – she had faith in us, saw our capabilities from day one and helped us to achieve our dream."
Dorothy said "It is an honour to receive this award and I consider myself fortunate to be awarded for doing a job that I love.  It is a pleasure to work for CASE to support passionate, enthusiastic people who run businesses that bring positive change to local communities.  I am rewarded in knowing that I help to support sustainable co-operatives and other forms of social businesses that have a huge impact within communities in Leicestershire and further afield.  When I started working in co-operatives I had no idea that it would be a lifetime's work but I am happy that this has been the case – I have enjoyed every moment and I am privileged to have been a part of this movement for so many years."  

The Award takes the form of an engraved crystal chalice and a ceremonial Grant of Appointment, which bears a copy of HM The Queen's and the Prime Minister's signatures.    It will be presented by Jennifer, Lady Gretton JP, Her Majesty's Lord-Lieutenant of Leicestershire at 12 noon on Monday June 20th in The Lord Mayor's Tea Room, Leicester Town Hall, Town Hall Square, Leicester, LE1 9BG.
Dorothy will travel to a reception at Buckingham Palace in mid-July to meet the Queen and other Award winners and to celebrate her success. 
Case study
Soft Touch Arts Ltd

Dorothy was nominated for the Queen's Award for Enterprise Promotion by her colleagues because since joining the organisation 30 years ago she has always taken her commitment to promoting co-operatives and social enterprises into her leisure time as well.

A perfect example of this is her involvement with Soft Touch Arts, which is the first business that Dorothy registered in October 1986.   Since that time Dorothy has used her job role at CASE to help Soft Touch grow and develop through providing mentoring and advice.  Soft Touch works to turn around the lives of young people by engaging them through arts; Dorothy is a passionate supporter and advocate of Soft Touch's mission and has demonstrated this commitment by donating countless unpaid voluntary hours to the company from inception to date.  Soft Touch has many events, often outside office hours, and Dorothy is an unfailing pillar of support.  Whether it is helping to run an event or simply turning up to support (usually with friends and family in tow) she is always there.

Dorothy served in a voluntary capacity on the Soft Touch board for 28 years before resigning in 2014.  However she missed the involvement and has since returned in the capacity of a Business Ambassador, promoting Soft Touch's work to the private sector.  

Sally Norman, a director of Soft Touch and one of the founder members said, "In a business life-cycle there are peaks and troughs.  We've faced tough trading conditions, had difficult issues to deal with and awkward contracts to negotiate and we've also celebrated the successes, growth and the triumphs of our company and of the young people that we work with.  Throughout it all Dorothy has been the go-to person for advice, support and encouragement and Soft Touch Arts has benefited enormously from her commitment and dedication."