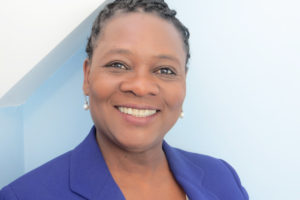 CASE is delighted to announce that our CEO, Dorothy Francis, received an MBE in the New Year Honour's List for "services to enterprise and the communities of Leicester and Leicestershire."   
Dorothy was one of three prominent figures in the UK social enterprise landscape to be recognised in the New Year Honours List and was mentioned in the Government's press release for her services in supporting enterprise growth.
Dorothy has worked tirelessly for 33 years to encourage co-operatively run businesses to establish and grow and has directly supported over 200 enterprises to start, develop and realise their potential. Some of the businesses that Dorothy supported to set up have now traded for 30 years and many are award winners in their field. 

The MBE was announced on December 31st 2016 and crowned an outstanding year for Dorothy in which she was included on both the Birthday and New Year Honours lists.   In addition to receiving an MBE in the New Year's Honours List, Dorothy was recognised in the Queen's Birthday Honours List in April 2016 when she received the Queen's Award for Enterprise Promotion Lifetime Achievement Award.  The Lifetime Achievement Award is an OBE equivalent honour and is only given to one person annually; Dorothy is the 12th person in the UK to hold this accolade. 
It was a busy year for Dorothy in that she also became a Companion of the Chartered Management Institute (CMI), which is the most senior level of membership and is awarded by invitation only.  The invitation was in recognition of the contributions that Dorothy has made to the field of management and leadership within the co-operative and social enterprise sector and the role that she will play within the CMI to help shape the future of the management profession.

Dorothy commented "I love my work and consider it to be not just a job but a vocation.  I am passionate about co-operatives and social businesses and I am delighted to receive recognition through being granted an MBE, the Queen's Award and an invitation to Companionship of the CMI.  However I have not achieved this in isolation and I would like to thank the inspiring people at CASE, past and present, whom I have worked alongside to promote the principles and practices of social business for many years.  I would also like to thank the dedicated, hardworking and inspirational people who access CASE to explore and fulfill their dreams of running community focused businesses.  I consider myself lucky to work with people who seek to change society and it's a pleasure to be involved with so many committed social entrepreneurs. "
One of the businesses that Dorothy works with is Just Services, a co-operative that provides support and advocate services for people with disabilities.  Keira Cornish, Manager of Just Services said:
"I would like to congratulate Dorothy on behalf of Just Services Limited on being awarded an MBE.  Dorothy worked with the founders of Just Services to establish and registered the business 15 years ago and we cannot thank her enough for her continued support which has helped us to develop and grow our services for people with disabilities.  She is a pleasure to work with and we would not have reached where we are without her.  Dorothy truly deserves this award and we know that our sentiments are echoed by hundreds of people that she has also assisted".
Yasin El Ashrafi is Managing Director of HQ Recording Studios in Leicester.  He said:

"Dorothy has been instrumental in the success of HQ.  She has advised us for over 6 years and is always our first port of call when we need impartial, professional business advice. Dorothy helped HQ secure a grant that enabled us to open our studio and with her help we have gone from strength to strength. Dorothy is inspirational and motivates me to be the best I can be."
CASE congratulates Dorothy and we are proud to have her as our CEO!