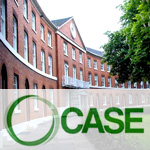 CASE has always been proud of the work that we do to support the co-operative sector in Leicester and Leicestershire to grow and develop over the past 33 years.
We have worked with many fantastic co-operatives and social enterprises over the years, and are delighted by the differences that these businesses make to the lives of the people in the community around them.
CASE has been nominated in the National Diversity Awards 2015 in the "Community Organisation – Multi Strand" category. Part of the judging and shortlisting process involves collecting votes for CASE, and this is where we need your help – and your vote!
The voting process involves writing a short statement about why you are voting for a particular organisation and your contact details so that a link can be emailed to you so that you can validate your vote. Please make sure that the email address you enter is valid as if you do not click on the link that is sent to you, your vote will not be counted.
Nominations and voting closes on 21st June 2015.