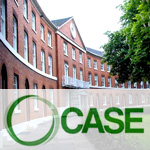 The LLEP have been carrying out a series of surveys into the local economy and the needs of different business sectors. They have asked for CASE's feedback on what are the needs of the social enterprise sector.
This information will help the LLEP consider if there are any needs that are different for social enterprises and what support if any they can offer.
We need you to tell us where skills are lacking so we can work together with the LLEP and other local bodies to plug those skills gaps and help you access the training and development you need.
A recent national workforce survey found that 92% of businesses identified a skills shortage among their workforce in at least one key area. Most common skills shortages are leadership and management, planning and organisation, languages, computer literacy and creativity. Cost, staff availability and a lack of suitable courses were seen as key barriers for business looking to invest in training.
Are these the same for social enterprises? Do you need some specific training, for example on retaining the values of social enterprise as you grow?  
We would appreciate if you could take a few minutes to fill out the survey below – your views are very important to us.
https://www.surveymonkey.com/r/SocialEnterpriseWorkforceDevelopmentSurvey