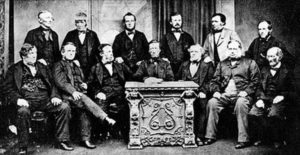 The Rochdale Society of Equitable Pioneers, formed in 1844, lay down the foundations for the way that co-operatives worldwide operate to this day.
Formed at a time when the Industrial Revolution was pushing more and more people into poverty, the Rochdale Pioneers banded together to sell items to the local community that would otherwise be considered unaffordable.
Using money raised from contributions by each member, the Pioneers established a shop on Toad Lane, and devised a set of rules by which they would operate.
These rules would later be adopted by the International Co-operatives Alliance, forming the seven Co-operative Principles as they are known today.
Opening their doors to the general public on December 21st 1844, the Pioneers' store had a small amount of flour, butter, sugar, oatmeal and candles on offer, which would soon grow to include tea and tobacco.
Just ten years after opening the doors to their Toad Lane store, the wider British co-operative movement had adopted the Rochdale Principles, leading to hundreds of similar stores opening across the country and paving the way for the co-operative movement as we know it today.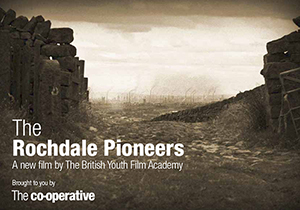 "The Rochdale Pioneers", produced by the British Youth Film Academy, explores the story of those who founded the modern co-operative movement; a movement that changed the face of business, affected the lives of a global community and shaped the future of commerce.
Visit www.therochdalepioneers.co.uk to find out more.
Keep an eye on our blog over the next few weeks as we explore the seven principles that all co-operative businesses abide by.