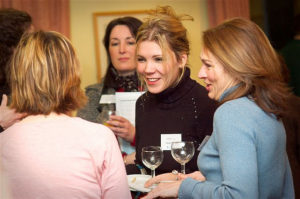 Your elevator pitch is one of the most important tools in your marketing arsenal. It is your sales tool; your communication tool; your deal closer and a way of raising the profile of your business. With this in mind, let's take a look at some of the things to bear in mind when writing your perfect pitch.
Introduce yourself
This should go without saying really, but sometimes it's easy to get lost in the whirlwind of trying to get out as much information as you possibly can in a short space of time.
Be sure to introduce yourself by name. Tell your potential customer about your business; what do you do; who are your customers; where are you based and what makes you different from other organisations offering the same product or service as you.
Address a problem and offer the solution; you!
When listening to a pitch of any kind, most people will have just one thought going through their mind – "what's in it for me?"
Your pitch should address this question highlighting the benefits that your business has to offer and showing how you can provide a solution to a problem that your potential customer is facing. Make sure your potential customer understands clearly what it is that you can do for them.
So, for example, if you were running a virtual office assistant service you might sell yourself on the basis of improved efficiency for your customers by handling all of their telephone communications, thus freeing up your client's time so that they can get on with their day-to-day business tasks.
Keep it simple
This might sounds like an obvious point to make but avoid any use of technical jargon or buzzwords unless it is absolutely necessary. Remember that you might be talking to somebody who has little to no knowledge of your business or industry, and use of language that they don't understand is going to undermine the effectiveness of your pitch.
Sound natural
Be comfortable with your elevator pitch. Practise until it becomes second nature, but make sure that you don't sound like you're reading from a sheet of paper. Just like a call from a telemarketer sticking rigidly to a script will immediately put a person off, so too will an elevator pitch that sounds like it's being recited line for line.
Be prepared
So you've made your big pitch and it went off perfectly. But if the person you're speaking to asks you a question about your business and you're unable to give them an answer it will ruin your perfect pitch. Anticipate what questions may be asked of you and make sure that you have the knowledge to respond accordingly.
For example, if in your pitch you mention that you have worked with some very well-known businesses, be prepared to be asked to name some of them. Or have some statistics to hand that you can pull out if you're asked for further information.
Have a call to action
Decide how you are going to close your pitch. Do you have a special offer to entice your potential customer to do business with you? Perhaps you intend to close your pitch by swapping contact details and making a follow up phone call the next day. However you do it, make sure that you have a clear and defined call to action and that your potential customer is aware of how they can contact you to do business.
This post first appeared on the Leicester for Business website. Leicester for Business runs regular networking events where you can meet likeminded people and put your elevator pitch into practice. Businesses in Leicester City may also be eligable for a free business health check – contact us to find out more.